Sand Filter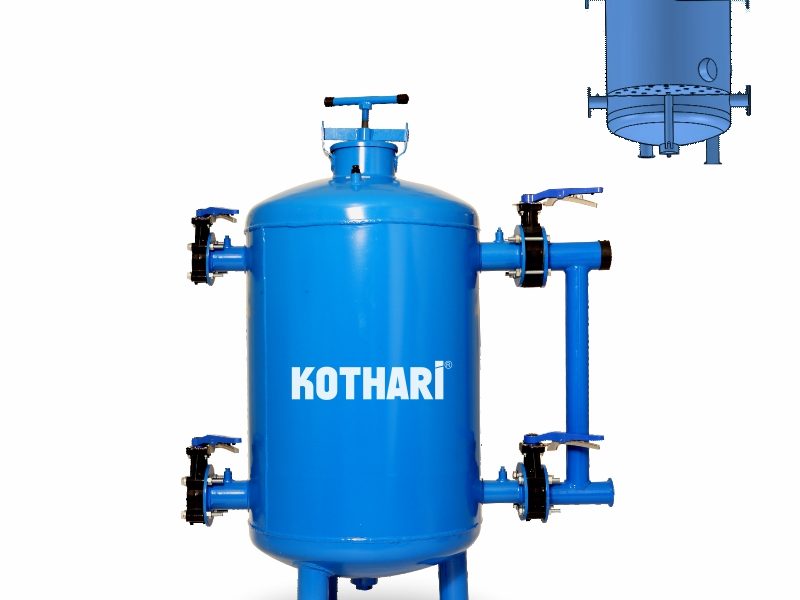 (Online NPC Dripper)
Features and Benefits:
High quality silica crushed sand is used as a filtration media.
Vertical shape provides more depth and degree of filtration.
Wide space available for dirt collection which minimizes frequency of backflushing.
Various options of backwash available like manual, semi-automatic or fully automatic backwash.
High filtration efficiency due to uniform grade of silica.
Sand having size 1 mm to 2 mm and outlet candles.
Fitted with high quality & more number of Mushroom strainers for ultrafine filtration.
Two inlets and outlets to facilitate more installations options.
Applications:
Filtration of water in micro irrigation systems to prevent clogging due to physical and biological impurities.
Essential use for open water sources.
Technical Specifications:
| Size (inch) | Inlet/Outlet Connection (mm) | Filtration Capacity (m3/hr.) |
| --- | --- | --- |
| 2″ | 50 | 25.0 |
| 2.5″ | 65 | 40.0 |
| 3″ | 80 | 50.0 |
| 4″ | 100 | 60.0 |