Poly Fittings & Thinwall Fittings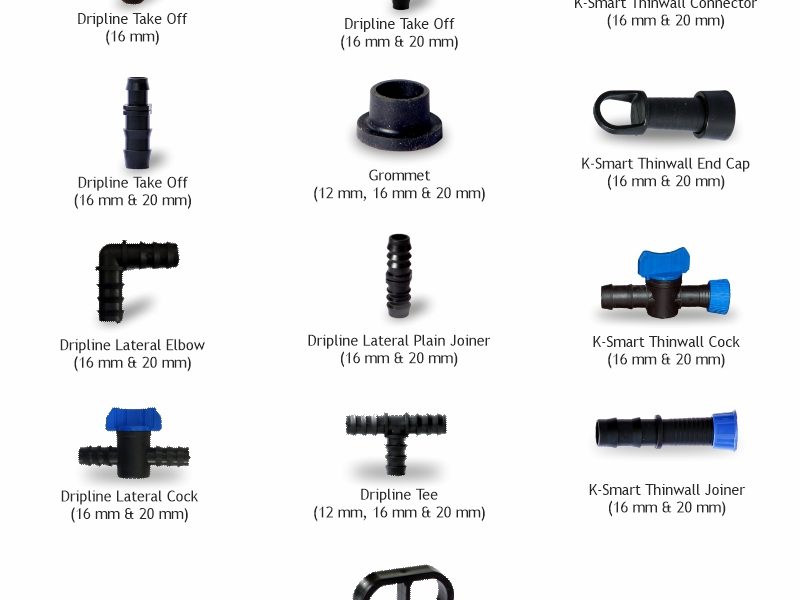 Features and Benefits:
Two barbs provided to prevent snap out from the tube.
Manufactured from tough engineering plastic.
Non-corrosive & resistant to chemicals.
UV resistant.
Feasible for thick wall thickness Polytube.
Tape Lock Provision : Special Cap provided to lock the thinwall thickness tube.
Additional front start barb provided to hold the tube.
Applications:
Used for connection purpose for drip irrigation plain laterals and inline laterals.
Available Sizes:
Available in 12 mm, 16 mm and 20 mm sizes.