Mulch Film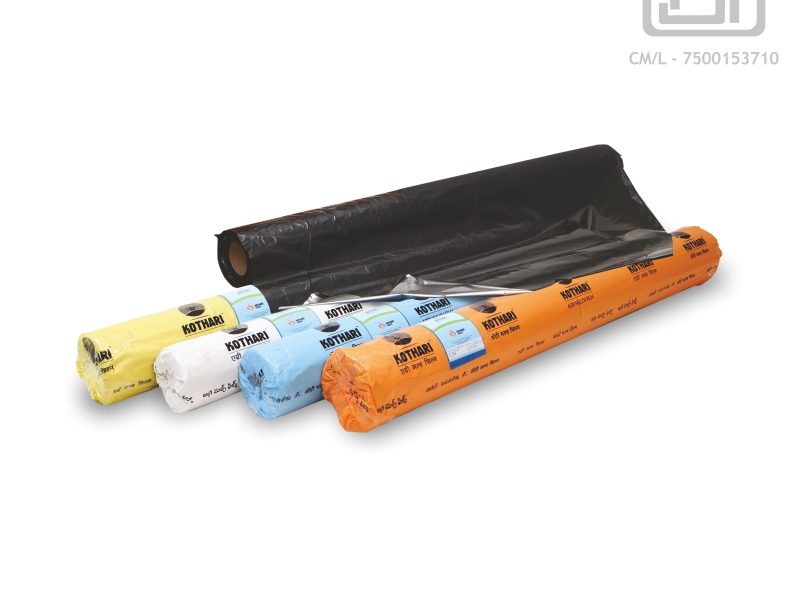 Features and Benefits:
Weed Control.
Soil Compaction Prevention.
Providing excellent environment for root development (Darkness Oxygen) in the upper surface.
Salinity Reduction.
Changing the micro-climate around the plant.
Attract and reject insects.
Prevent Fertilizer Leaching.
Soil Erosion Control.
Applications:
Ideal application with drip irrigation system.
It will help for better root development helping in better nutrition uptake for Short duration crops like vegetables and long duration crops like Papaya, Rose and Orchid crops.
Available in Black & Silver, Black & White, Red & Yellow.
Available Sizes:
21 micron, 25 micron, 30 micron, 50 micron & 100 micron.
Any other size will be available as per requirement.
Technical Specifications:
Agri Mulch Film (B/S) Specification

Micron Size

Width

Standard Packing Per Roll (mtr)

21

3 feet, 1 m, 1.2 m, 1.5 m

400

25

3 feet, 1 m, 1.2 m, 1.5 m

400

30

3 feet, 1 m, 1.2 m, 1.5 m

400

50

1.2 m

200

100

1.2 m

100