Disc Filter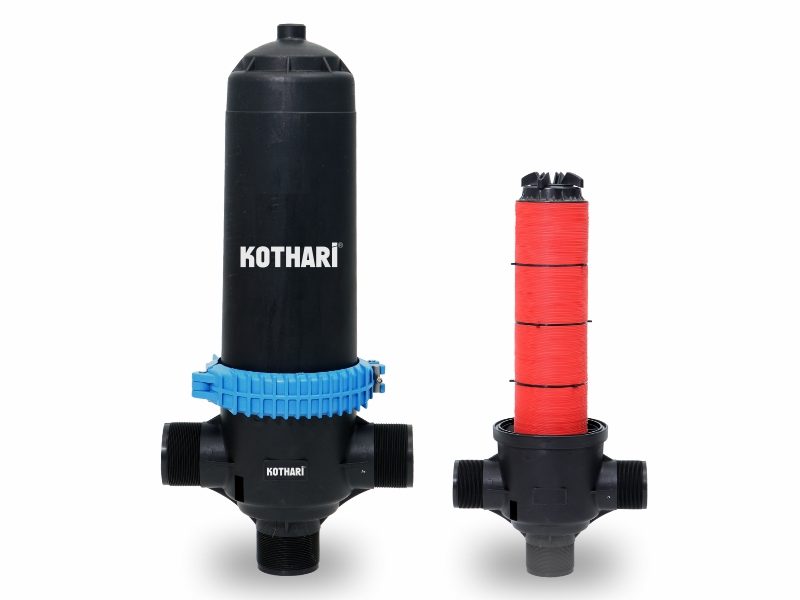 Features and Benefits:
Disc filters are made with special helix system which gives better performance & results.
Bigger drain port with 3/4'' ball valve for quick drainage.
DuPont Nylon hybrid clamp with SS lock for high pressure operation.
Disc filter design for outside to inside flow.
High filtration efficiency.
PPGF slip-on flange for easy installation.
Applications:
Used as Secondary Filtration for open field sources like River, Lake, Farm pond, Open well and Storage Tank.
Used as Primary Filtration for Tube Well, Bore Well to avoid clogging due to physical and biological impurities.
Technical Specifications:
| Size (inch) | Inlet/Outlet Connection(inch) | Filtration Surface Area cm2 | Max. Recommended Flow (m3/hr.) |
| --- | --- | --- | --- |
| 2″ | 2 | 878 | 25 |
| 2.5″ | 2.5 | 1193 | 40 |
| 3″ | 3 | 1690 | 50 |